How it works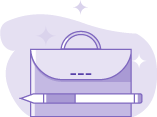 Sign up and invite
Organisations subscribe to PeepsRide for a monthly or yearly fee.
They manage all their transportation services for their members on the PeepsRide platform of apps.
They invite their customers and members to join PeepsRide who in turn use transport services provided by the organisation.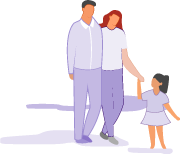 Connect and download
Members from each organisation download the PeepsRide app.
Organisations and their drivers schedule rides for their members and customers.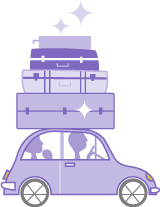 Find and ride
Members, family and friends book rides offered by their respective organisations on the PeepsRide app.
---
Features
Help your members get around
Empower all your organisation members, whatever their needs, to get around easily. Give them the opportunity to be an active and integral part of the community.
Manage transport needs effortlessly
Make it easier to manage the transport needs of your members. Automate all your records and transactions.
Create a smaller footprint
Automatically get the best and most economical routes for all your trips. Save on running and fuel costs. It's good for the environment and for traffic too.
Ride with people you trust
Create your own groups and invite only people you know and trust. Track rides as they happen and control who can see your member's location during a ride.
Ride the way you want to
State your preferences for the people with whom you want to ride. Ask for any conveniences you may need, like a child seat or wheelchair accessibility.
Get updates during your rides
Our app notifications will let you know when you have a ride coming up. And also when pickups and drop offs take place.

Let's build the PeepsRide community.
Refer a friend or an organisation.